With an eye on future, Infinite Jib™continually seeks out the purposeful software innovations that may be beneficial for some of our clients. We align with best of brands such as Hypack and UgCS to ensure our clients have access to effective training and support.​
In 2016, Hypack and Velodyne reached out to Infinite Jib™ to collaborate on another world's first. The result was the NEXUS 800 UAS a full end-to-end solution that represents a new paradigm in remote data collection by seamlessly harmonizing LiDAR data with photogrammetry. The Nexus 800 UAS is a turnkey system that tightly integrates hardware and software to provide a cutting-edge solution for LiDAR survey planning, data acquisition, post processing and analysis, and product creation.
HYPACK - A Xylem Brand and now part of YSI is a Windows based software for the Hydrographic and Dredging Industry. Founded in 1984, HYPACK, INC (formerly Coastal Oceanographic, Inc.) has evolved from a small hydrographic consultant to one of the most successful providers of hydrographic and navigation software worldwide. HYPACK® is one of the most widely used hydrographic surveying packages in the world, with more than 10,000 users. It provides the Surveyor with all the tools needed to design their survey, collect data, process it, reduce it, and generate final products. Whether you are collecting hydrographic survey data or environmental data, or just positioning your vessel in an engineering project, HYPACK provides the tools needed to complete your job. With users spanning the range from small vessel with just a GPS and single beam echo sounder to large survey ships with networked sensors and systems, HYPACK gives you the power needed to complete your task in a system your surveyors can master.
HYPACK hydrographic survey software solutions provide customers with data collection and processing that enable real time imaging, terrain modeling, and statistical reporting.
HYPACK solution and display features include:
• Data collection and processing: Single beam, multibeam, side scan sonar, etc.
• Real-time imaging, targeting, QC, graphical/automated editing
• Navigational and dredging support with digging efficiency and precise positioning
• Reports for sections, volumes, TIN models, plots, side scan mosaic, performance, and data statistics
HYPACK - A Xylem Brand
56 Bradley Street
Middletown, Connecticut 06457 USA
+1 (860) 635-1500
Email: sales@hypack.com
​
UgCS is complete software to plan and fly drone survey missions, supporting most popular UAV platform, providing convenient tools for areal and linear surveys and enabling direct drone control. Flexible licensing model and broad fleet management feature set makes UgCS suitable for organizations of different scale: from single professional operator to large enterprise with UAV department.

​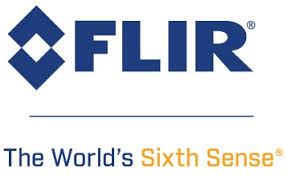 FLIR Systems, Inc. designs, develops, manufactures, markets, and distributes technologies that enhance perception and awareness. We bring innovative sensing solutions into daily life through our thermal imaging systems, visible-light imaging systems, locator systems, measurement and diagnostic systems, and advanced threat detection systems. FLIR products improve the way people interact with the world around them, enhance public safety and well-being, increase energy efficiency, and enable healthy and entertained communities.

www.flir.ca
www.flir.com
​
The Most Trusted LiDAR Technology is Now Available in the Air.

The Industrial Drone Revolution began with Data Collection LiDAR applications in aerial mapping and surveying. Now the same 3D LiDAR technology is available in a compact form factor weighing less than 600 grams. With parallel advancements in robotics software and computing efficiency, real-time localization and path planning have become possible mid-flight thanks to the VLP-16 Puck LITE.

Velodyne LiDAR
5521 Hellyer Ave
San Jose, CA 95138

Telephone: 408.465.2800
E-mail: lidar@velodyne.com
www.velodynelidar.com
​
INTELLIGENT REMOTE SENSING INDUSTRIAL UAV SYSTEMS